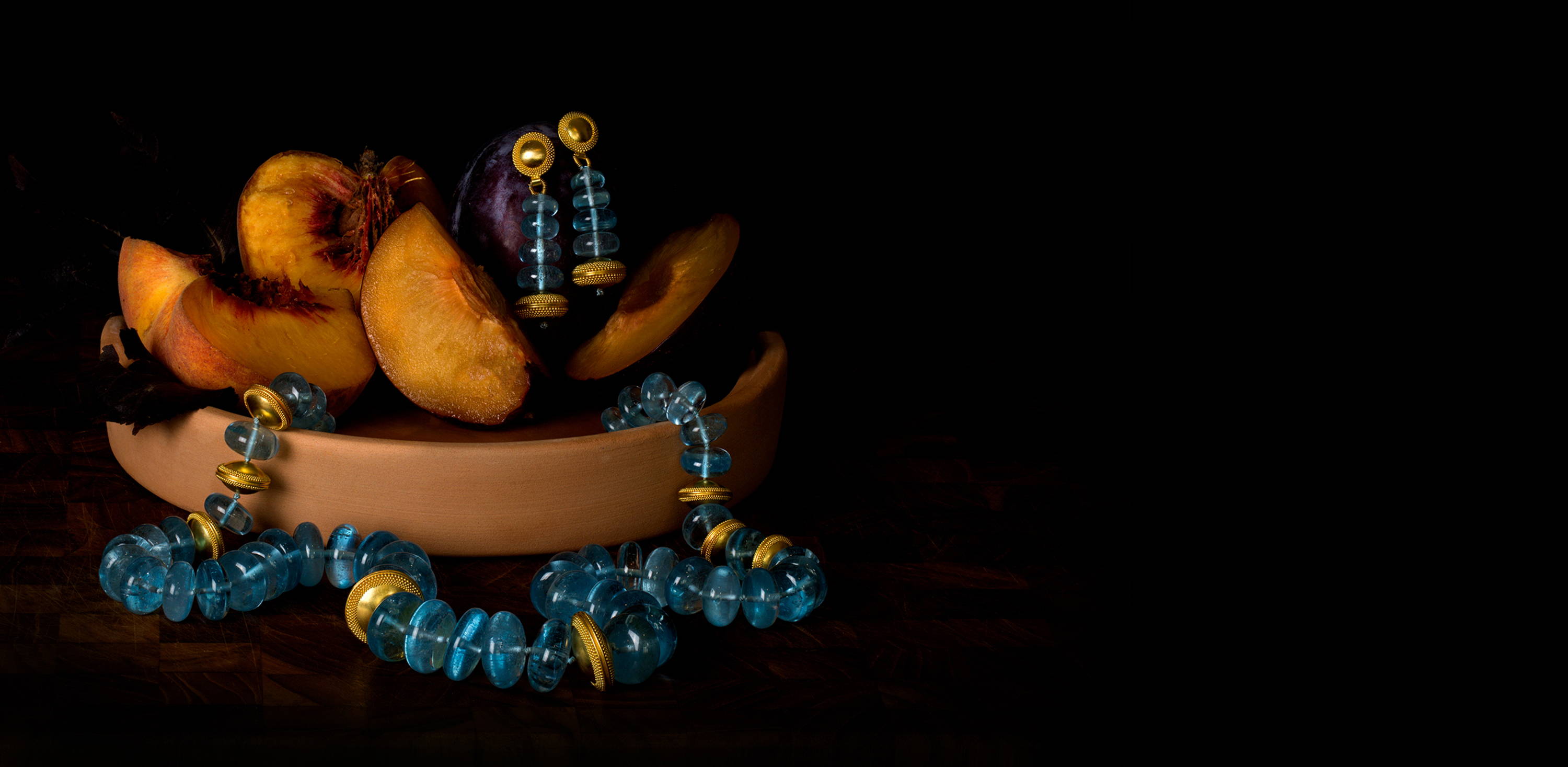 SCHOLARSHIP + WISDOM
Loren's family is from Athens, meaning Greek culture and stories were ever present, and Bobo, Athena's owl was a prominent figure. To this day, her family has sculptures of Bobo around their homes for protection.
Bobo has become a symbol for Loren Nicole. He represents our commitment to scholarship, historical foundation and reverence for the wisdom of masters that have come before.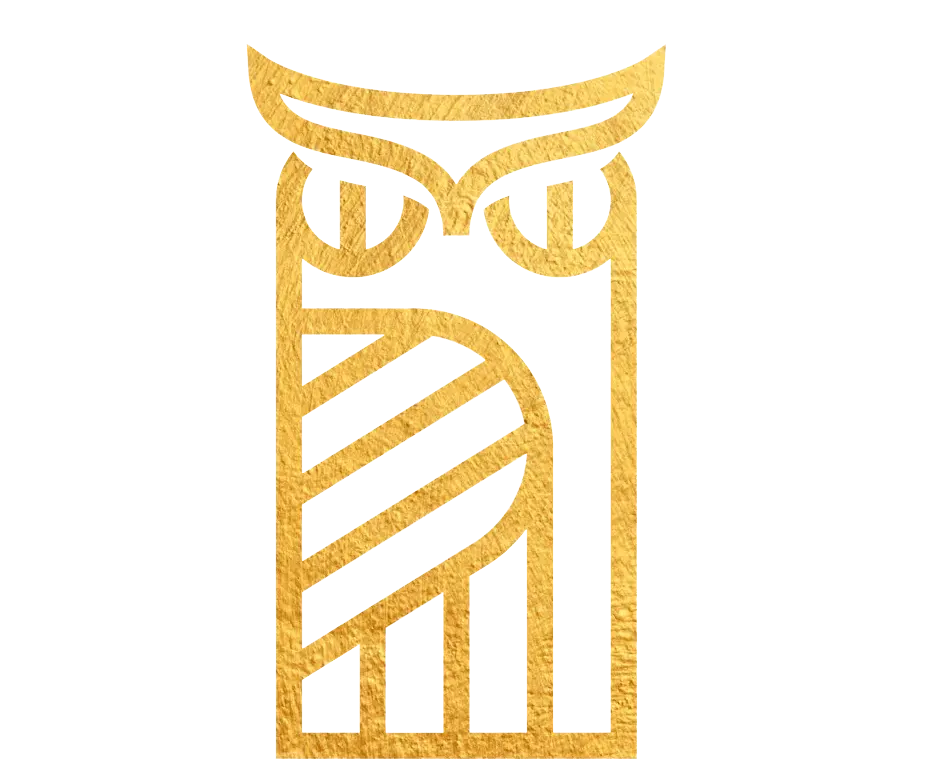 The Inner Sanctum
Workroom
Loren's studio, filled with art, curiosities and ethnographic collections from her travels, inspire her designs and creation. Visit by private appointment or virtually.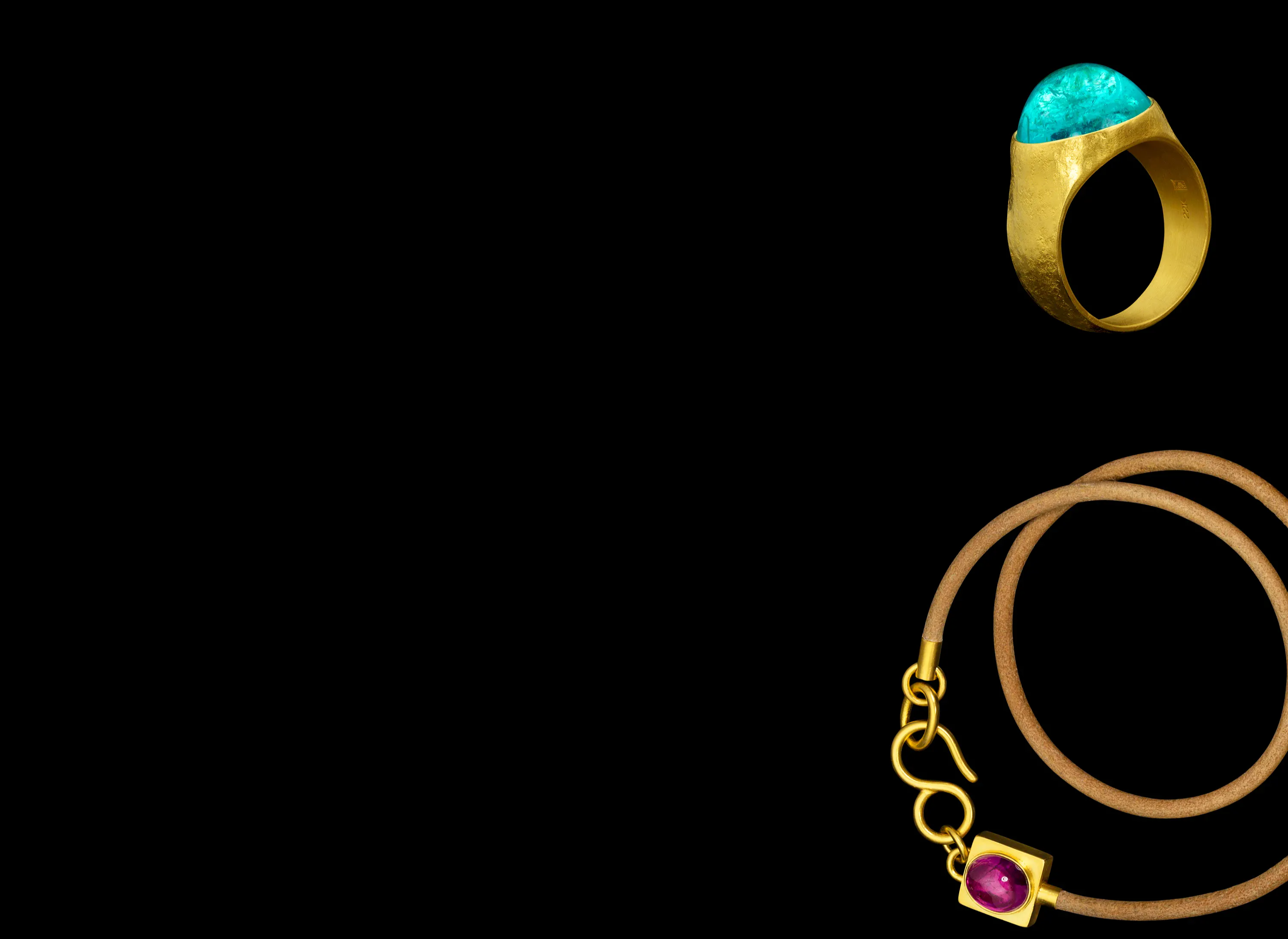 Bespoke
Loren's Thoughts
"I love working with clients to customize an existing design or collaborate on something completely new. This process can involve the client's stones or sourcing new gems. I always begin with phone to call to discuss the process, understanding likes, dislikes, lifestyle and any other considerations. We will make any revisions necessary until we create the perfect piece you will never want to take off. The time to make the piece will depend on the complexity, but it will be worth the wait."
Custom Cut Hardstone
"If you are familiar with my work, then you've likely noticed all the unusual cut stone.. I work closely with a lapidary, gem cutter, in Germany to develop unusual and masterfully carved gemstones and hardstones (agate, rock crystal, etc.). The process begins with one of my sketches. We discuss suitable stone options based on the project and material available. When the carvings arrive from Germany, it is like Christmas morning. I am fortunate to have found a lapidary who shares a similar aesthetic. The finished carvings are always more wonderful than the vision I dreamed up."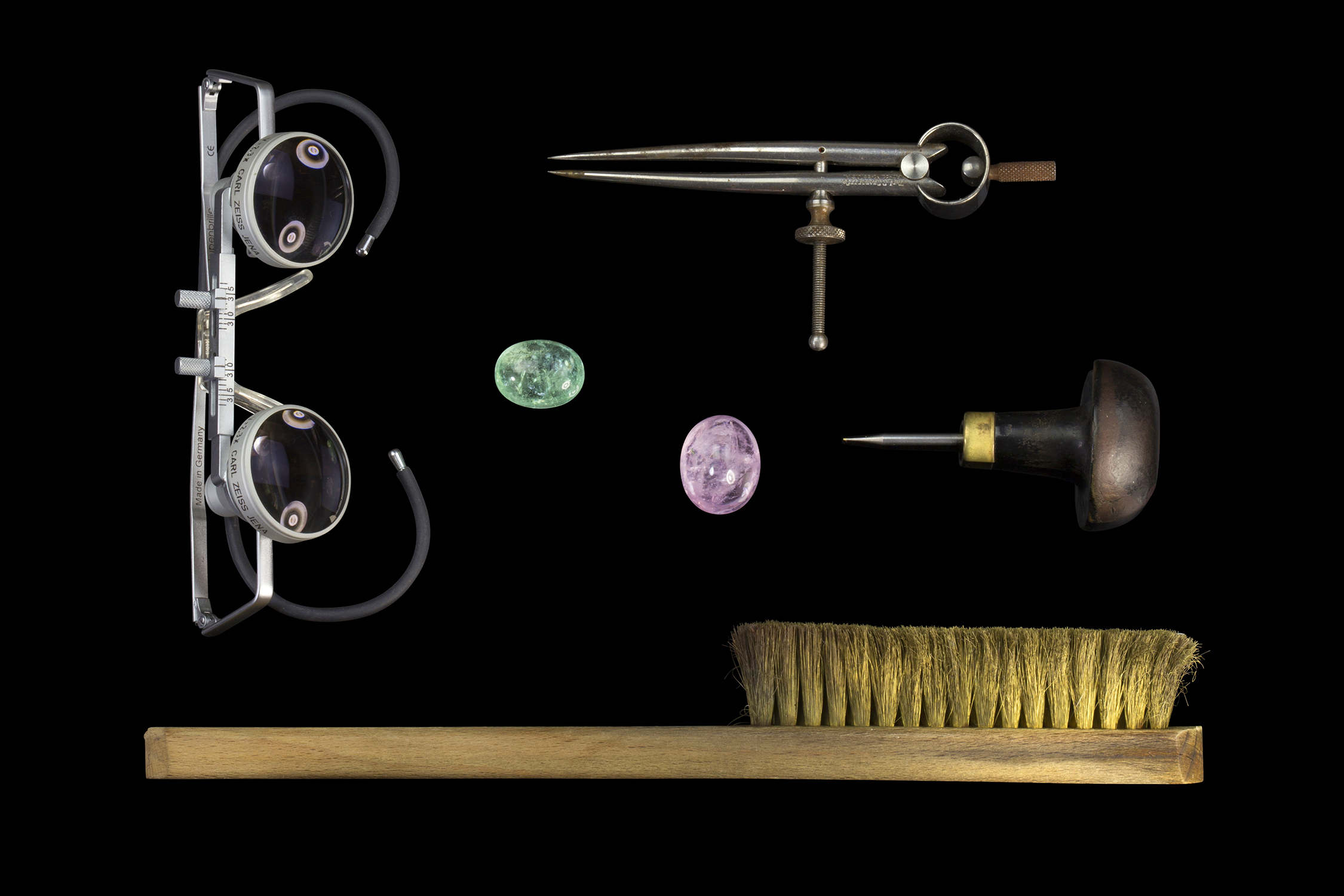 The Old Way
Our Techniques + Ethics
At the heart of Loren Nicole sits a legacy of thousands of years of jewelry making guiding our craftsmanship. Learn more about our techniques, materials and ethics.