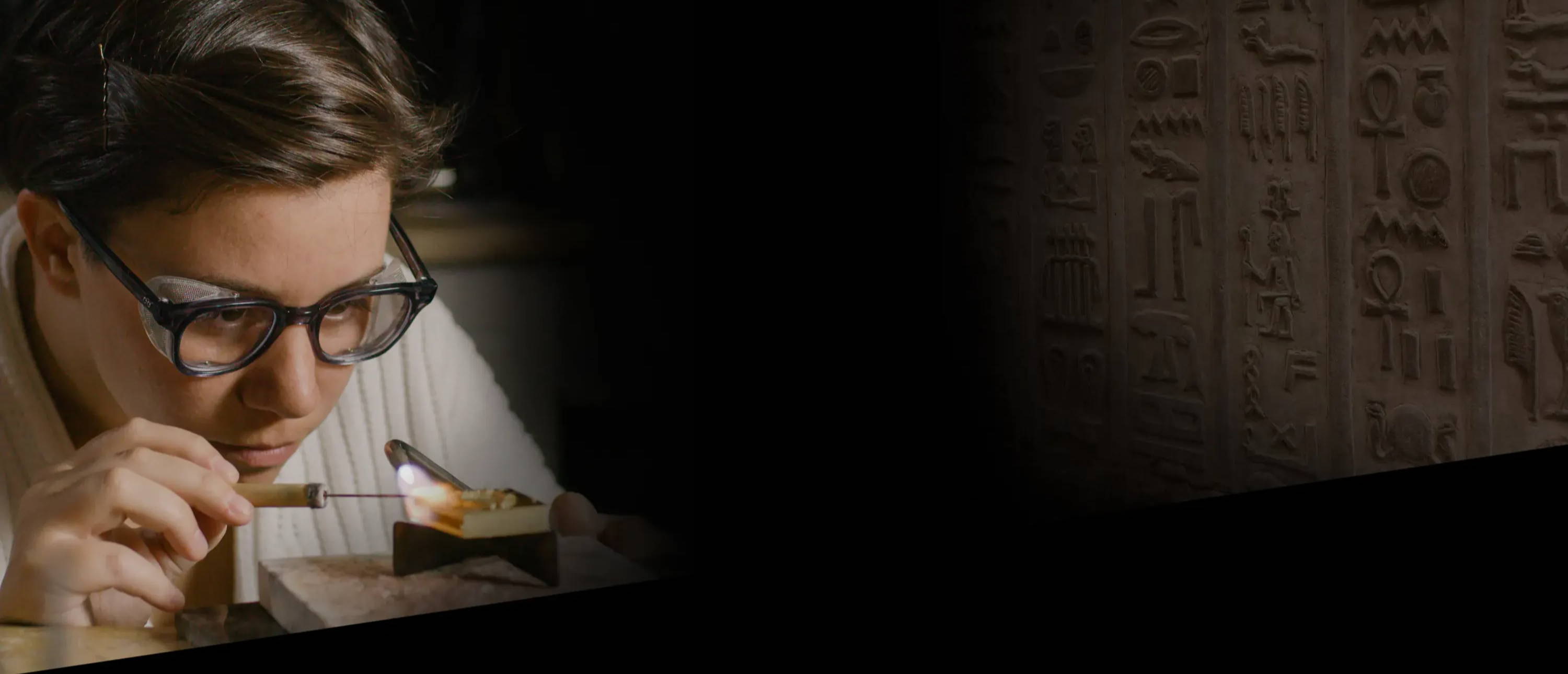 Loren 
The archaeologist turned jeweler at the heart of Loren Nicole.
Loren N. Teetelli began her career as an archaeologist, having received Bachelor of Arts degrees in Art History and Anthropology from the University of Vermont in 2012. She pursued grant funded fieldwork in Peru and Mexico, studying Pre-Columbian cultures. In her years after college, Loren worked as an archaeological lab technician and later a conservator in the Anthropology department of the American Museum of Natural History (New York). She later served as a conservator of ancient and ethnographic textiles for the Art of Africa, Oceania and the Americas Collections at the Metropolitan Museum of Art (New York).
While working in New York, Loren began taking courses in ancient metalsmithing to understand the materials she was conserving. While never undergoing formal training, Loren has been fortunate to supplement her self-learning through workshops and one-on-one training with masters of specialized techniques, not widely practiced today. Her academic background and knowledge of ancient jewelry techniques has allowed Loren to develop an aesthetic uncommon for today.
Loren has always been driven to art as a means for understanding materials. Her curiosity has lead her to study many mediums since childhood. It is ultimately her passion for learning and sharing knowledge that drives her artistic pursuits and is the foundation of Loren Nicole.
In 2015, Loren relocated to Los Angeles, California. Over the following year she worked on bespoke projects while developing her first collection. In August 2016, she launched the collection under Loren Nicole, her first and middle names.
The collection of ethically sourced gemstones and gold jewelry seeks to capture the spirit of ancient civilizations. Teetelli researches civilizations from antiquity, studying their jewelry, other mediums and their metalsmithing technologies. She translates those elements into modern wearable designs, using the same technologies that would have been used in antiquity.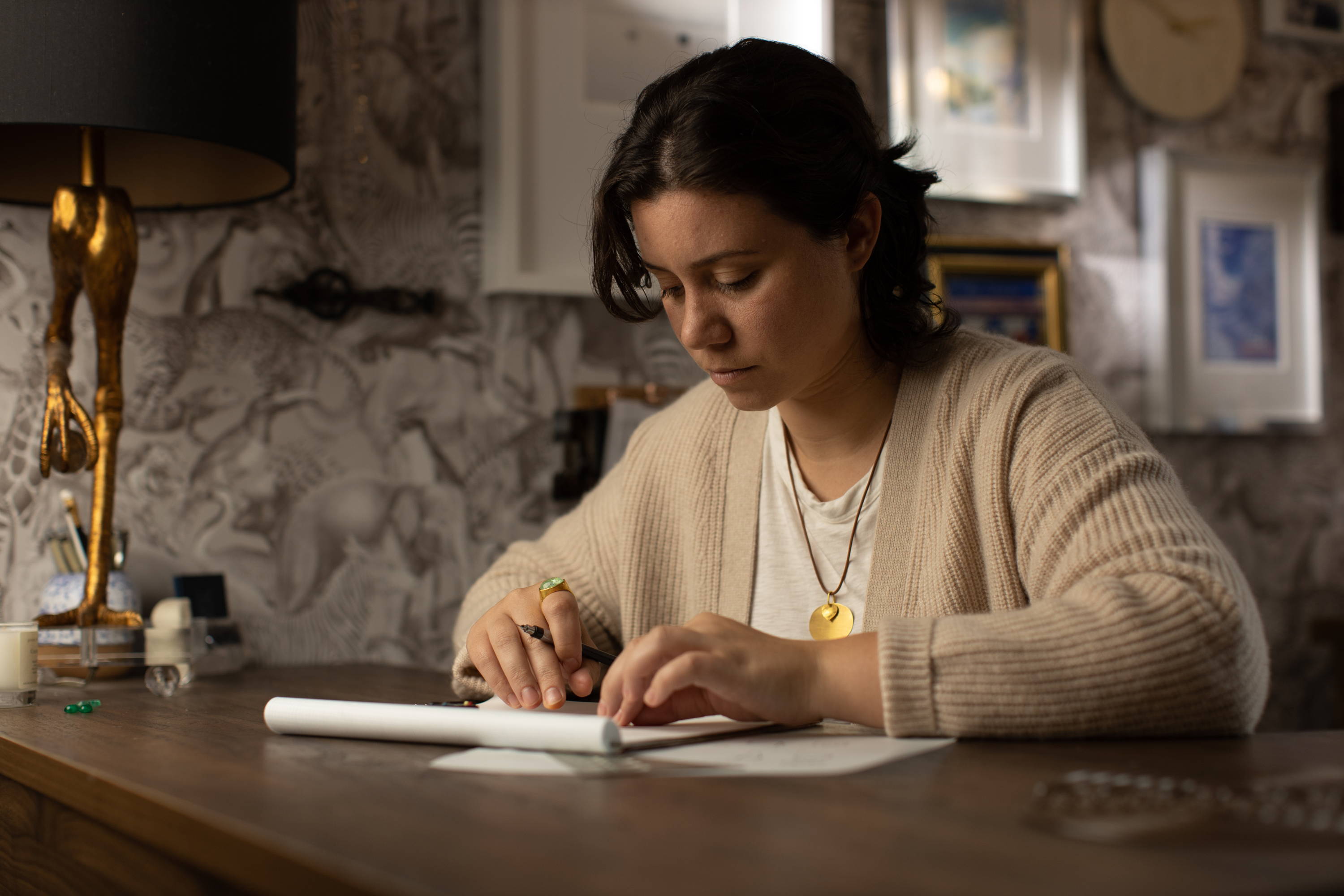 Always in pursuit of learning, Loren continues to study with masters around the world and researching ancient peoples to continue telling stories of the past in modern ways.