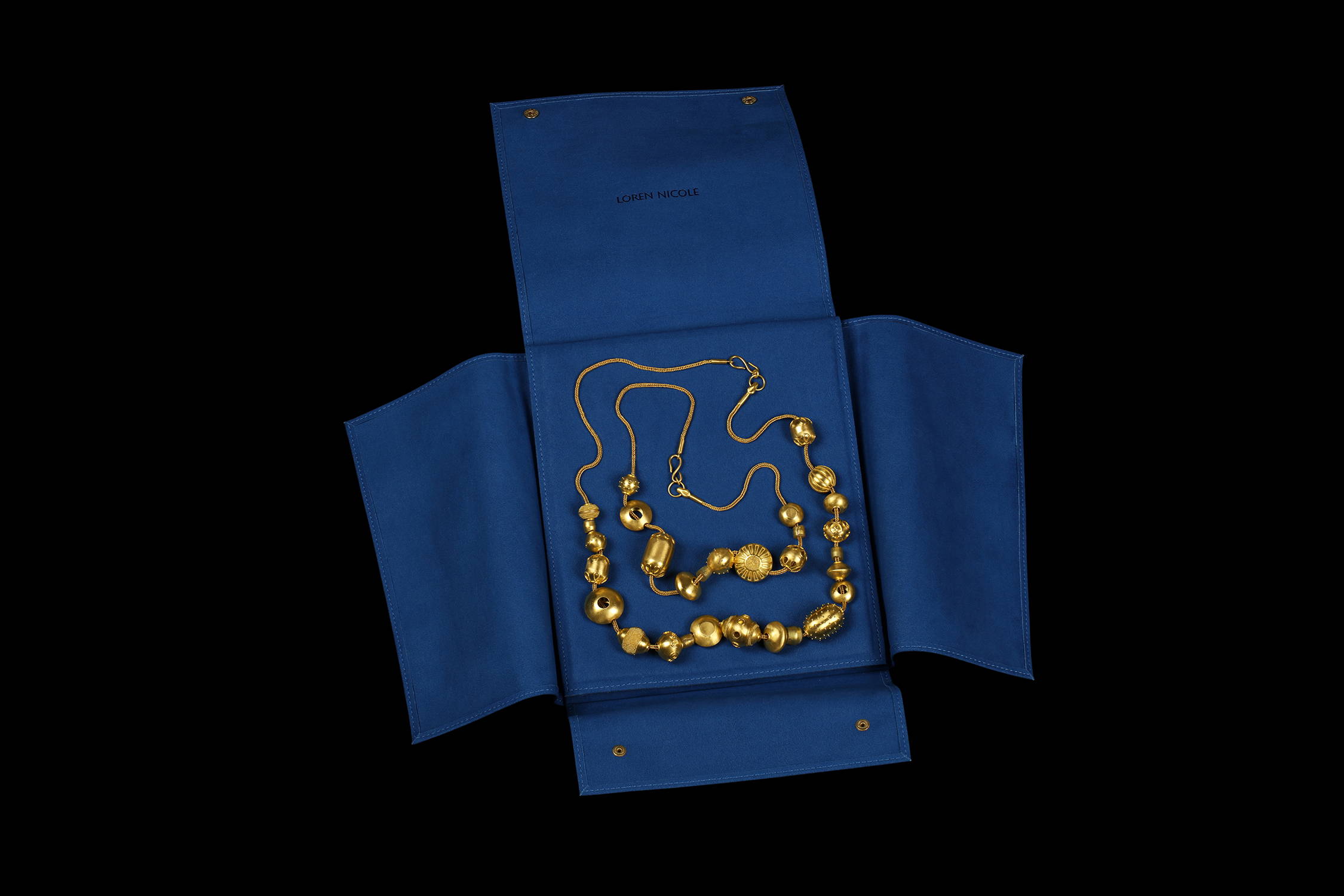 Purchasing a jewel on your time, in your home
We would like you to hold a Loren Nicole piece in your hands and try it on.  
If there is a jewel you would like to try on, reach out to us at concierge@loren-nicole.com to set up an at home on memo try-on.
Shipping is complimentary. Should you decide to send anything back, we will provide a pre-paid shipping label.
You will have 3 days to decide. If you choose to return the piece, re-use the packaging it was received in.
How it works -
Credit Card Payment 
Prior to shipping, we will place a credit card authorization hold for the full retail price of your order. If you choose to keep the item(s), your payment will be processed. If at the end of the 3-day period you choose to return the item, the hold will be released once the jewel is received and inspected to verify it is in its original condition. If the piece is damaged in anyway, it will not be accepted for return and you will be charged the full price. If we do not hear from you within the 3-day grace, we will process your payment and the item is no longer returnable.
Insurance
Jewels are insured by Loren Nicole during shipping to and from you. Please note, while in your possession, you are solely responsible for the safe care and safe keeping of the jewel(s). Should anything happen while in your possession, including but not limited to theft or mysterious disappearance, your credit card will be processed for the full price of the jewel(s). If the jewel(s) arrives damaged in any way, please notify us immediately at concierge@loren-nicole.com, otherwise we will assume you received it in good condition.
Returns
Since our On Approval program provides the needed time to determine whether you would like to keep a jewel in your collection, all sales under this program are final.